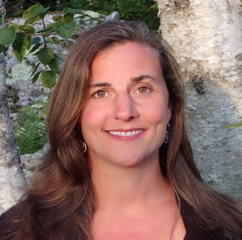 405 Stockbridge Road,
Great Barrington, MA, 01230
ph: 413.644.0171
email: hello@movementmatterstherapy.com
website: movementmatterstherapy.com
Movement Matters Integrative Psychotherapy
When you just want to be happy but you're not sure where to turn, therapy can help.
Do you feel like you're in a never ending cycle of trying to make your life work better? You just want to be happy, breathe a little easier, move through life a little easier.
Instead you feel worry, self-doubt, and pressure. You try to look calm on the outside, but inside you're hiding painful tension and the certainty that everyone else has it together better than you.
Instead of being able to do the things you want and put yourself out in the world, you feel cut off. But it doesn't have to be this way.
Therapy is a time just for you. It lets you discover your own strengths and find out how great you really are. By making yourself a priority, you can learn to be your own ally and create a life filled with joy, peace and connection.
I am the director of the group practice Movement Matters Integrative Psychotherapy. We use creative and holistic approaches to help our clients create the life they want.
To find out if we'd be a good fit for you, call or email us for a FREE phone consultation to get started.
Specialties:
Anxiety & Stress
Say goodbye to pressure.  Live with more ease, calm & focus.
Trauma & PTSD
Put the past in the past.  Live with more freedom & joy.
Life Transitions
Navigate change with more intention, purpose & creativity.
Self-Image & Body-Image
Nurture self-compassion and feel good about yourself.
Maternal Mental Health
Get support on the roller coaster of pregnancy, birth & motherhood.
Chronic Pain & Illness
Learn better coping options & stay connected with the bigger picture of life.
Therapeutic Modalities we use in our Integrative Approach:
Mindfulness
Mind-body Awareness
Movement
Relaxation Techniques
Creative Arts Therapy, including Dance/Movement Therapy
Sensorimotor Psychotherapy
Populations:
Adults
Young Adults
College Students
Adolescents (Age 14 up)
Payment Options:
 Credentials:
20 years experience as clinician, educator, consultant and supervisor
Licensed Mental Health Counselor (LMHC)
Board Certified Dance/Movement Therapist (BC-DMT)
Sensorimotor Psychotherapy (SP), (Level 2)