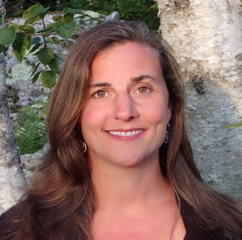 420 Stockbridge Road, Building 8, Suite 5
Great Barrington, MA, 01230
ph: 413.644.0171
email: hello@movementmatterstherapy.com
website: movementmatterstherapy.com
Movement Matters Integrative Psychotherapy
Change is possible. We can help.
I am the director of a small group practice, Movement Matters, where we use a mind-body approach. If you're interested in therapy that goes beyond sitting and talking, we might be a good fit for you.
The mind and body can't be separated. We'll talk and think about your experiences, but they live in your body and also in the parts of your brain that don't use words. So when we work with the mind and body together, and use your imagination and creativity, it can take healing and growth to a new level.
We use an integrative approach in therapy, which means that we blend diverse methods in the way that we work in order to help you feel more whole as a person. Findings from neurobiology show that a mind-body approach helps clients integrate change in therapy. In other words, working with your whole self means that the work sticks more!
We collaborate with you to choose body-mind approaches that are right for you and that can help you transform your life.
Our Approaches Include:
Mindfulness
Body-mind awareness
Movement
Relaxation techniques
Creative arts therapy, including dance/movement psychotherapy
Sensorimotor Psychotherapy
EMDR
Some of the ways we help our clients include:
Reducing anxiety and stress and living with more ease, calm, and focus
Healing from trauma & PTSD, putting the past in the past and living with more freedom and joy
Developing resources to navigate life transitions with intention, purpose, and creativity
Nurturing self-compassion, positive self image & body image
Strengthening maternal mental health to better ride the roller coaster of pregnancy, birth, and motherhood
Coping with chronic pain & illness and remaining connected with the bigger picture of life
If you'd like to learn more about working together, call or email to schedule a complimentary phone consultation. We'll spend about 20 minutes together. We'll talk about your situation, how we can help, and answer any questions you may have.
Populations:
Adults
Young Adults
College Students
Adolescents (Age 16 & up)
Couples
Calm Body, Calm Mind Women's Anxiety Group
Payment Options:
Out of network
Self-pay (limited number of discounts available)
 Credentials:
25 years experience as clinician, educator, consultant and supervisor
Licensed Mental Health Counselor (LMHC)
Board Certified Dance/Movement Therapist (BC-DMT)
Sensorimotor Psychotherapy (SP), (Level 2) (Certification in Process)
EMDR (Level 1)