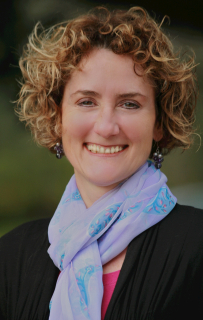 Ph: 413-522-3621
email: chantal.leven@gmail.com
Web: https://www.yestomylifeacademy.com
Hello,
Did you grow up in challenging physical, emotional and mental conditions or a traumatic environment?
Do you find yourself emotionally empty or overwhelmed with too many emotions unable to make sense of things at times?
Have you experienced a serious medical illness such as a cancer or any other type?
Do you wish you can accomplish your goals yet seem to find yourself making the plan then not following through with it or worst, you find yourself adopting "self-sabotaging behaviors"?
Trauma, behavioral "self-sabotage", emotional dysregulation and illness are connected. Trauma leaves a "trail" in the nervous system that may make you feel emotionally overwhelmed, shut-down, disconnected from your body's basic needs, unaware of your emotional needs and confused mentally. It might have created an "inner environment" less than ideal to help you accomplish your goals where you end up feeling "stuck" and eventually want to give up.
I have worked extensively in the field of life/wellness/business coaching in connection to mind-body psychotherapy. I believe that for most of us who have been exposed to traumatic environments, we can "see" and "know" that something is not working yet don't know how to overcome the roadblocks. Most often, trauma happens before we can even speak, which is why we cannot find the words. Mind-body psychotherapy relies on the deep wisdom of our body and heart to guide us back to wholeness. I entered the field of coaching in 1997 because I believed that we already "had the answer" within and that being guided with compassion and curiosity lead us to reconnecting all the parts of us that we had to "leave behind".
If these statements peek your curiosity, I invite you to join me for a 15 minute consultation at no charge.
Specialties:
Anxiety
Behavioral Issues (Self-sabotaging behaviors)
Career transition
Career Stress/Burnout
Depression
Divorce
Eating Disorders
Grief and Loss
Life/Wellness Coaching
Procrastination
Self Esteem Issues
Serious Illness (life threatening)
Spirituality
Trauma/Abuse/Abandonment/Neglect
Evidence-Based Approaches
Attachment, Regulation and Competency (ARC)
Body-Centered Psychotherapy
Cognitive Behavioral Therapy (CBT)
Internal Family Systems Therapy (IFS)
Mindfulness/Relaxation
Trauma Focused Cognitive Behavioral Therapy (TF-CBT)
General Approaches
Holistic
Strengths Based
Body/Heart Centered Wisdom
Modality:
Insurances:
Aetna
Blue Cross Blue Shield
Cigna
Oscar Health
Oxford
Self-Pay (sliding scale)
United Health Care